Corporate
Making your meeting a success is our primary goal. We have the experience to provide the following services including, design and planning, onsite supervision and programming and lighting direction for your event. Lighting can play a role in helping make your event a great one. Whether it is creating an exciting energetic environment for your attendees, or focusing their attention to your speakers, great lighting can make your event a rousing success.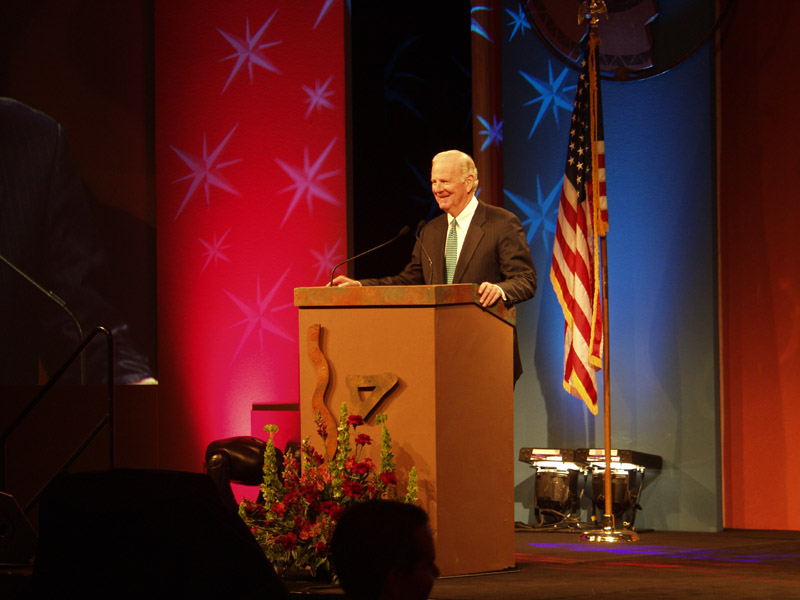 The Honorable, James A. Baker - Former Secretary of State - Photgraph by Tony Gasbarro -November 2003
Lighting By Flick of the Switch Design Services LLC for AVSG/Directions,Inc.